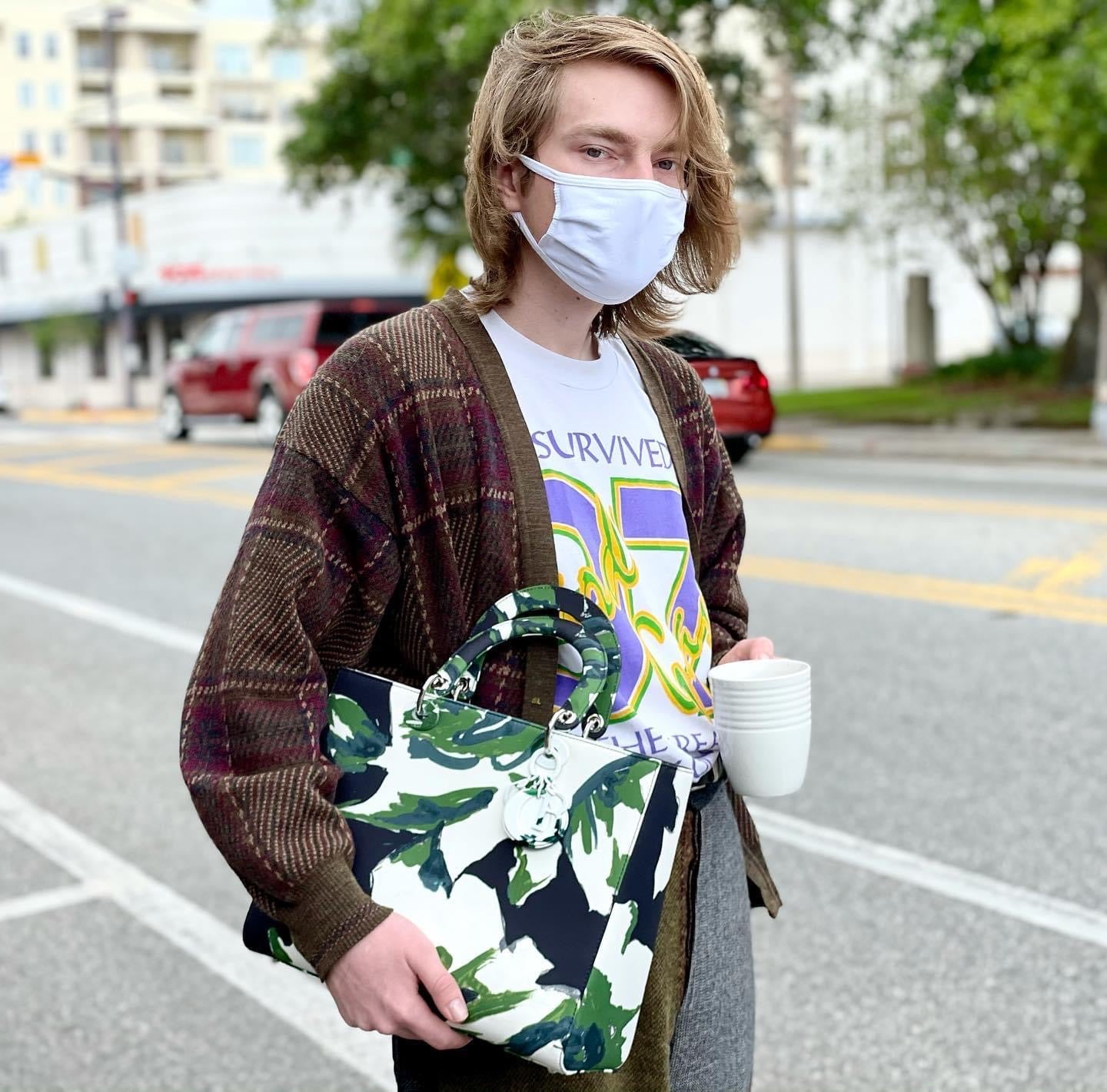 DECHOES /DEK-OHS/ RESALE
ABOUT US
THE BEST OF LUXURY RESALE AND CURATED VINTAGE ALL IN ONE PLACE
We buy and sell gently used designer, modern and vintage clothing, shoes, and accessories.  We keep it small and circular, serving our local community by buying all of our merchandise directly from them. 
Created in 2002 by Kerri and Mike Colangelo, Dechoes brought a new concept to Orlando: purchase items outright while mixing vintage, contemporary, and high end designer pieces. Dechoes is a space where sustainability and fashion live side by side in an elevated, edgy boutique. We have two locations in the greater Orlando area.
Sustainability is not just local! We cater to people all across the country, offering accessible designer, curated vintage, and great deals on modern clothes.
Our team has over 30 years of combined experience authenticating designer items. Every designer item goes through a rigorous, detailed authentication inspection. To learn more about our authentication process, click here.  

our mission for
Sustainability
Globally, humans throw away a whopping 13 million tons of clothing a year. 95% of those can be reused or recycled. We are a small fraction of what it takes to clean up the earth but uying second-hand gives clothes new life and keeps them from the landfill.

our dedication to
Community
We strive to create a comfortable and safe space for every member of our community. This is especially important for our LGBTQIA+ and Black siblings. We are proud of our stance of equality and Black Lives Matter.
As a part of our commitment to our community, we host a number of local Black, Hispanic and Asian owned small businesses in our stores. If you are interested in vending at our stores, please give our stores a call or DM us on Instagram. We are always seeking new small businesses to support!